In an astounding real estate comeback story, Tulip Infratech has breathed new life into the ambitious Tulip Monsella project, signaling a triumphant journey toward excellence in Gurgaon's real estate landscape. Under Tulip Infratech's adept stewardship, this project has not only bounced back but is thriving, setting the stage for Tulip Monsella Phase-2, which promises even more enticing prospects for investors and homebuyers alike.
A Visionary Revival
Stepping in to take over the project in 2021 after negotiations with PNB Housing Finance Ltd and the previous builder, Tulip Infratech embarked on a journey of transformation. Tulip Monsella's renaissance includes constructing around 1,100 luxury apartments and 150 units designed for economically weaker sections, all elegantly integrated into 11 exquisite towers. Additionally, two separate commercial buildings will complement this grand development, adding depth and versatility.
Investors' Trust Honored
Tulip Infratech's unwavering commitment to delivering on promises is a testament to its reliability. Parveen Jain, Chairman of Tulip Infratech Pvt Limited, reassures the 200 buyers who had previously invested with Vipul Ltd that their interests are paramount. They can rest assured that they will receive their flats at the originally agreed-upon location and cost, preserving the trust they placed in the project.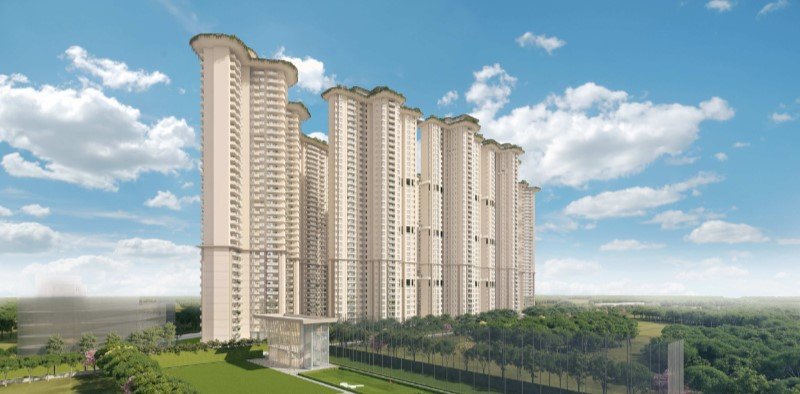 Ahead of Schedule: A Remarkable Feat
Phase-I of Tulip Monsella is not just on schedule; it is said to be ahead of it. The anticipated delivery date of 2030 is now expected to be achieved in the next three years, highlighting the project's remarkable progress.
Phase-II Unveiled: A World of Possibilities
Phase-II of Tulip Monsella promises to build on the success of Phase-I, offering an even more extensive and diverse range of residential options. This exciting addition covers 3.5 lakh square feet of prime real estate, housing a range of duplexes, luxury apartments, and penthouses.
Location Advantages: Prosperity at Your Doorstep
Tulip Monsella's prime location on Golf Course Road in Sector 53, Gurgaon, offers unparalleled advantages for both residents and investors:
Corporate Proximity: Located close to major corporate offices and business parks, it's an ideal choice for professionals, ensuring short commutes and quality time.
Educational Excellence: With reputed schools and universities in the vicinity, families can provide their children with a world-class education.
Healthcare Hub: Leading hospitals nearby guarantee prompt healthcare services, offering peace of mind to residents.
Entertainment Extravaganza: Abundance of malls, restaurants, and entertainment options cater to all lifestyle needs, making every day exciting.
A Tale of Rejuvenation
The story of Tulip Monsella is one of renewal—a project that formerly experienced difficulties that caused investors financial pain has now been revived under Tulip Infratech's imaginative leadership. Existing buyers find new optimism in the project, while new opportunities call to those looking for modern, opulent living in Gurgaon.
A Promise of Excellence
Parveen Jain emphasizes that Tulip Monsella isn't just a project; it represents a promise. The resurgence of Tulip Monsella is set to redefine Gurgaon's real estate landscape. The unwavering commitment to delivering exceptional quality is evident in the project's accelerated progress, reflecting dedication to esteemed customers.
In conclusion, Tulip Monsella Phase-2 is more than an investment; it's an invitation to be part of an extraordinary journey. With its impressive rejuvenation and the promise of a refined lifestyle, this development is poised to redefine Gurgaon's real estate. Don't miss your chance to be part of this flourishing narrative, seize the advantages of location and investment it offers, and secure your slice of Gurgaon's promising future.
What is Tulip Monsella Phase 2?
Tulip Monsella Phase 2 is a prestigious real estate development in Gurgaon by Tulip Infratech. It offers luxury residences, including apartments, duplexes, and penthouses.
What types of residences are available in Phase 2?
Phase 2 offers a variety of residences, including luxury apartments, duplexes, and penthouses, catering to diverse preferences and needs.
What are the advantages of investing in Tulip Monsella Phase 2?
Investing in Tulip Monsella Phase 2 offers numerous advantages, including a prime location, luxury living, diverse residential options, and the assurance of a reputable developer