Really good Mr. Mudgal was the Best Investment Advisor I could have hoped for. he went above and beyond. he anticipated needs and met them all with a smile on her face and expert advice. he was an absolute pleasure to work with and the Buying of our new Investment was seamless. We feel so blessed that he was our Advisor
by Amit Yadav
Marketing Manager, Travelling Agency
Dear Sir, We just wanted to thank you so much for your help in Investing. You have both really gone out of your way to help and your assistance, patience and time have been greatly appreciated. We will highly recommend your agency to people we know! Regards, Pranjal Mishra"
by Pranjal Mishra
Marketer, Uno Internation
"After a few months with a company, Within a day Alisha had 3 potential Inverster. client/customer relationship make her the success he is, and we are so glad to have made the move to her".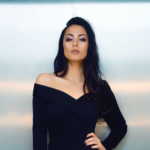 by Manisha Segal
Model, Bombay