Gurgaon, a thriving metropolis nestled within the National Capital Region of India, has witnessed a rapid surge in urban development and commercial growth in recent years. Amidst the array of commercial projects in this bustling city, Gallexie 91 stands tall, distinguished by its commitment to innovation, architectural grandeur, and a seamless fusion of contemporary amenities – setting a new benchmark in the commercial real estate sphere.
A Unique Commercial Marvel
Gallexie 91 isn't just a commercial space; it's a visionary masterpiece brought to life by Axon Developers. This project represents a reimagining of Gurgaon's commercial fabric. It embodies modernity in design and architectural excellence, poised to claim its spot as one of Gurgaon's most coveted retail and commercial destinations.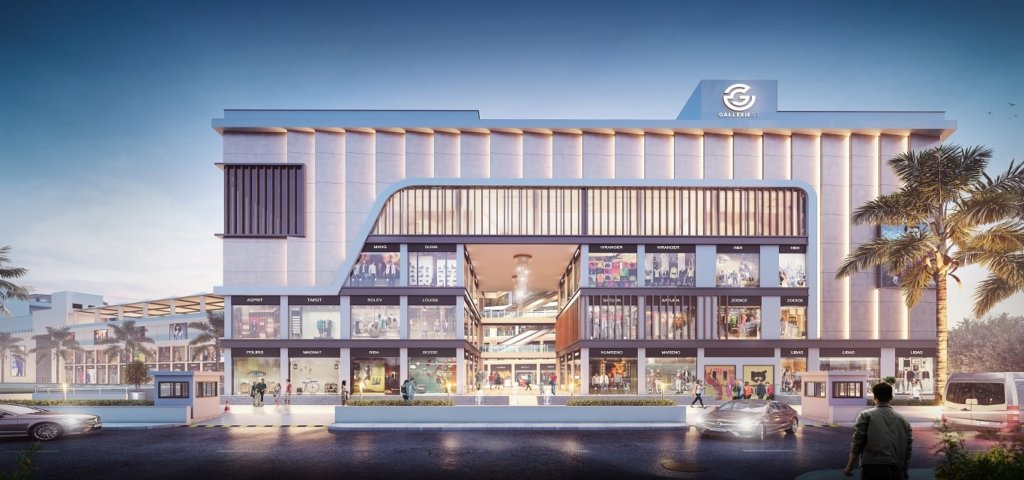 Imagination Amenities
Gallexie 91 transcends expectations by offering an array of amenities that redefine the standards of contemporary living
1. Retail Extravaganza: Gallexie 91 proudly houses a diverse retail landscape, from expansive lifestyle stores to niche boutiques, catering to the discerning tastes of every shopper.
2. Entertainment Oasis: The project boasts a dedicated Entertainment Zone, featuring a state-of-the-art 6-screen multiplex and an expansive 3D gaming arcade zone, transforming it into a haven for movie aficionados and gaming enthusiasts.
3. Family-Centric Paradise: Families are greeted by a dedicated Kids Zone, offering an array of activities and play areas for children. The Wellness/Beauty segment ensures relaxation and self-indulgence.
4. Venue of Choice: Opus Hall, a capacious event space within the complex, is the ideal venue for hosting conferences, weddings, and social gatherings.
5. Retail Haven: Lifestyle enthusiasts are spoiled for choice with a diverse range of retail options encompassing fashion, electronics, and home decor.
6. Shopping Convenience: A hypermarket provides unparalleled convenience, ensuring shoppers find everything they need under one roof.
Prime Location Advantages
1. Proximity to Business Hubs: Located just 30 minutes away from DLF Cyber City and a mere 25 minutes from IFFCO Chowk, it enjoys convenient proximity to major business districts, significantly reducing commuting times for professionals.
2. Seamless Connectivity via Dwarka Expressway: The project is seamlessly connected via the Dwarka Expressway, offering swift access between Gurugram and Delhi.
3. Future-Ready: With a proposed metro station a mere 2-minute drive away, future connectivity is assured, guaranteeing effortless commutes for residents and professionals.
4. Abundance of Amenities: Gallexie 91 is encircled by esteemed educational institutions, world-class healthcare facilities, multiplexes, recreational clubs, golf courses, and a myriad of leisure and retail options, promising an enriching and holistic lifestyle experience.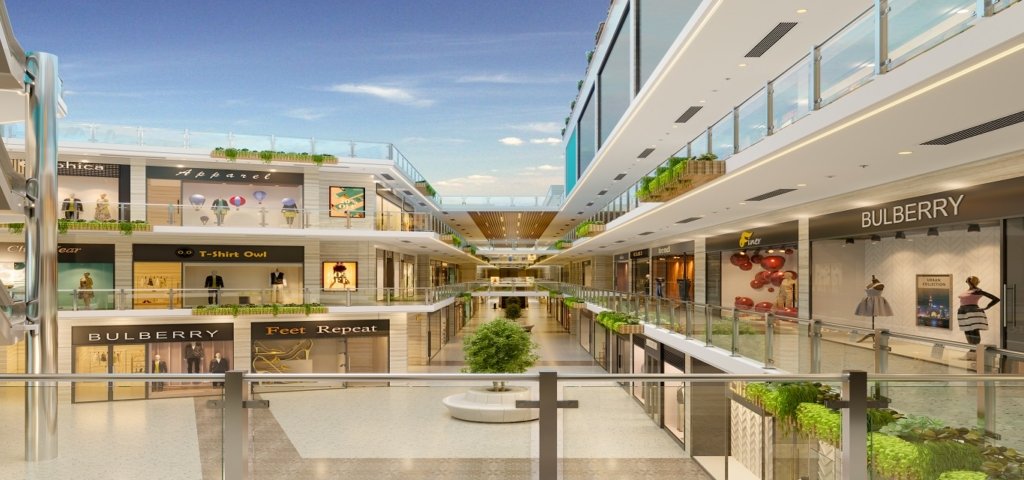 Investing in Gallexie 91: The Smart Choice
Investing in this distinguished commercial project comes with numerous compelling advantages:
1. High Growth Potential: Gurgaon is renowned for its robust economic activities, making it a promising hub for lucrative returns on investment.
2. Architectural Splendor and Lavish Amenities: Gallexie 91's architectural brilliance and modern amenities position it as a prime attraction for businesses and visitors alike.
3. Strategic Location: Its strategic location ensures easy access to pivotal business centers and transportation hubs, rendering it an attractive proposition for businesses and shoppers.
4. Diverse Retail Landscape: Gallexie 91's diverse retail ecosystem appeals to a broad spectrum of audiences, guaranteeing a continuous influx of visitors.
In conclusion, Gallexie 91 signifies more than just a commercial endeavor; it presents an opportunity to be part of a dynamic, forward-looking community. Its unwavering commitment to quality, innovation, and customer-centricity makes it an enticing investment for those looking to capitalize on Gurgaon's flourishing commercial panorama. With a visionary developer at the helm and a location poised for exponential growth, Gallexie 91 is all set to redefine retail excellence in this bustling city. Your journey to commercial success begins here.